Save the Date –  Saturday, June 3, 2017, 10:00 AM to 5:00 PM
Celebrate the heritage of the Alleghany Highlands with us!  The day will be filled with continuous live music, arts & crafts, rail history, Scottish games, miniature train rides, horse and wagon rides, experiential activities, over 80 fun artisan demonstrations, food vendors including Celtic, German, Native American, Soul Food, Vintage Southern Food, special WW1 and WW2 exhibits and so much more!
Enjoy last year's YOUTUBE video.
Some of the day's highlights this year 2017 will include :
-Quilt bed turnings and "Southern Quiltmaking, Scrappy & Inspiring" talks by National Quilt Artist, Pepper Cory
-WW1 and WW2 displays and history, movies and newsreels
-Blacksmithing, woodworking, Highland Games, Draft Horse and mule activities, heritage animals, railroad exhibits, quilt and needlework display, children's activities
-Music of the Highlands from Gospel to Celtic Harp—complete with tea and scones
Admission is free and there's something of interest to everyone!
For more information visit www.visitcliftonforgeva.com. Or download the Heritage Day APP! The action takes place in the beautiful restored Historic Masonic Theatre—including a June 2 Heritage Day Kick Off movie, 510 Main Street; Alleghany Highlands Arts & Crafts Center, 439 East Ridgeway; Masonic Amphitheatre, Clifton Forge Library, Clifton Forge Presbyterian Church, Clifton Forge School of the Arts, Church Street; The Jungle and C&O Railway Heritage Center, 705 East Main Street in Clifton Forge.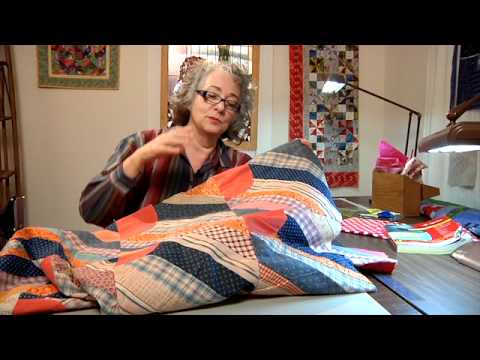 Pepper Cory-Longtime quilter and instructor Pepper Cory brings a sense of humor and confidence to her designing and quilting. She collects antique Southern scrap quilts but creates contemporary quilts with all sorts of fabrics. She designs fabrics for StudioE Fabrics (the Peppered Cottons), stencils for Quilting Creations International, and has written seven books. She both machine and hand pieces but prefers hand quilting for her own work. Handling a needle gives her (in her own words-) "-a kind of high."
On the internet, Pepper writes two blogs. Pepper at the Quilt Studio (musings about creativity and quilting with the occasional recipe thrown in) and Quilt Flap (antique quilts from her collection.) In 2012 Pepper made a Craftsy video called Waste Not-Want Not Scrap Quilts and in 2014 filmed a video with Annies titled Learn to Hand Quilt. She recently completed three segments for the PBS series Quilting Arts. Pepper and her husband Rod live in Beaufort, North Carolina.
Download the Free Mobile App!
Search your app store:  Alleghany Highlands Heritage Day